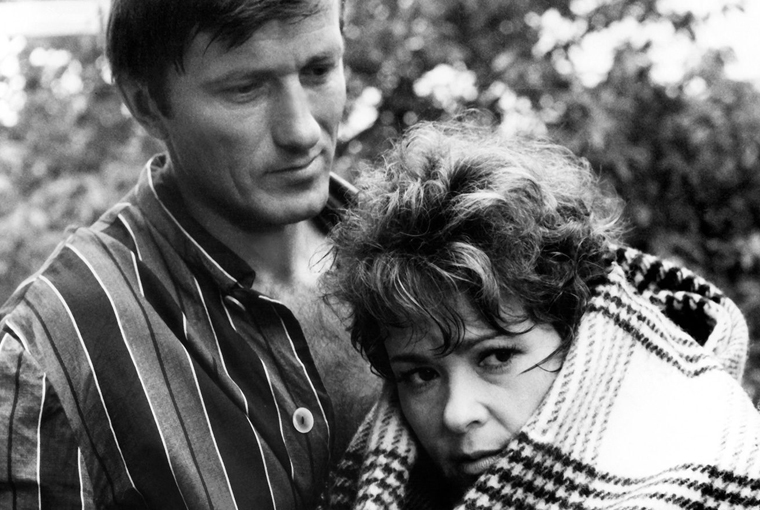 For this month's issue, EEFB looked at two animation films, both made by female directors. The first films are united under the title Les contes de la ferme from the French distribution company that recently made the films available in French theatres and on DVD. They were crafted in the 1970s by Czech animation legend Hermína Týrlová for the animation studios in Zlìn, where she worked until her death in 1993. The second film, Crulic – the Path to Beyond, is from a younger Romanian filmmaker and was made in 2011. While Týrlová's films are directed at children, the Romanian film offers a highly politicized drama based on a true story.
Konstanty Kuzma continues this year's focus on the Balkans with Goran Paskaljević's The Dog Who Loved Trains, and compares it to Fellini's La Strada. Paskaljević's film was made in 1977, shortly before Tito's death. According to Kuzma, the film subtly reflects many aspects of these tensions without having to reproduce the signs of a recognizable reality.
Julia Zelman analysis Karel Kachyňa's The Ear (1970), a film with a peculiar distribution history. It was screened for the first time in the 1990 and has been made available on DVD in 2005. In her essay, Zelman distinguishes between two readings – a historical reading based on the political change of the Prague Spring, and an aesthetical reading centered on diachronic aspects such as perspective, music, and light. The author questions whether these aspects can clearly be separated, and argues that they influence each other – political protest goes hand in hand with aesthetic innovation.
EEFB editors
Moritz Pfeifer & Konstanty Kuzma