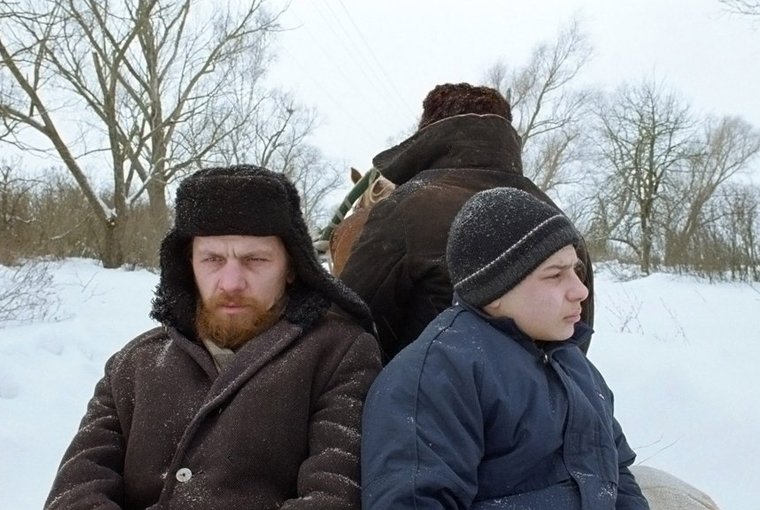 In June, we are at the 10th Transilvania International Film Festival that takes place in Cluj from June 3rd to June 12th.
As some of our readers may know, EEFB's focus for 2011 is Romania. We look forward to report from Cluj and complement our Romanian year with new reviews and interviews. In anticipation of the festival, we watched Lucian Pintilie's The Oak. Pintilie will be honored with an extensive retrospective in Cluj. We also discuss two magna opera of recent Romanian cinema: Cristi Puiu's The Death of Mr. Lăzărescu, and Cristian Mungiu's 4 Months, 3 Weeks and 2 Days. Though very different in style and content, both films share similar anonymous settings, hiding the pain of the main characters from society. In our Interviews section, we feature a conversation with Corneliu Porumboiu whom we met during the Cannes Film Festival last month. Of special interest are his comments on his fascination for language in his films such as Police, Adjective.
For our Perspectives section, we reviewed Aleksei Balabanov's Cargo 200 that tells the story of a mentally disordered police man who kidnaps a young woman. We also saw Corridor No. 8, a documentary about a problematic infrastructural project of the European Union in Eastern Europe. Finally, Stefania Marghitu looks at The Cranes Are Flying, a Soviet film set during the Second World War that won the Palme d'Or in Cannes '58.
EEFB editors
Moritz Pfeifer & Konstanty Kuzma