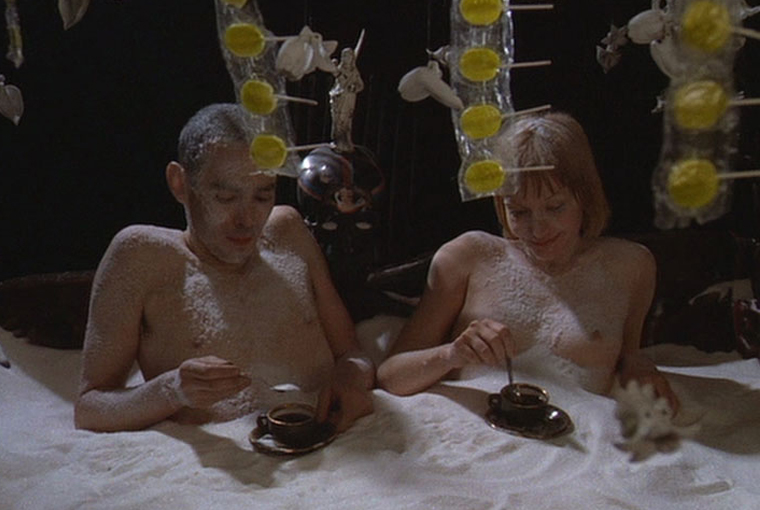 This month, EEFB looked at some documentaries screened during the first edition of Le Festival des Films Documentaires Roumains in Paris. Colette de Castro examined John, how's the construction site? and Panc, two documentary shorts by Sabina Pop. Alina Popescu talks about Ovidiu Bose Pastina who began his career in the Communist period at the Documentary Film Studio, Sahia.
For our Balkan focus, Konstanty Kuzma saw Dušan Makavejev's Sweet Movie. The 1974 film revolves around a young woman who is unhappily married to a US millionaire. In our Interviews section, you will find a conversation with Tomáš Luňák in which he discusses his feature Alois Nebel from 2011, as well as an interview with Aida Begic who presented her latest feature Children of Sarajevo in Cannes last month.
Finally, we are happy to announce that EEFB is attending the 11th edition of the Transylvania International Film Festival that takes place in Cluj-Napoca from June 1st to June 10th.
EEFB editors
Moritz Pfeifer & Konstanty Kuzma