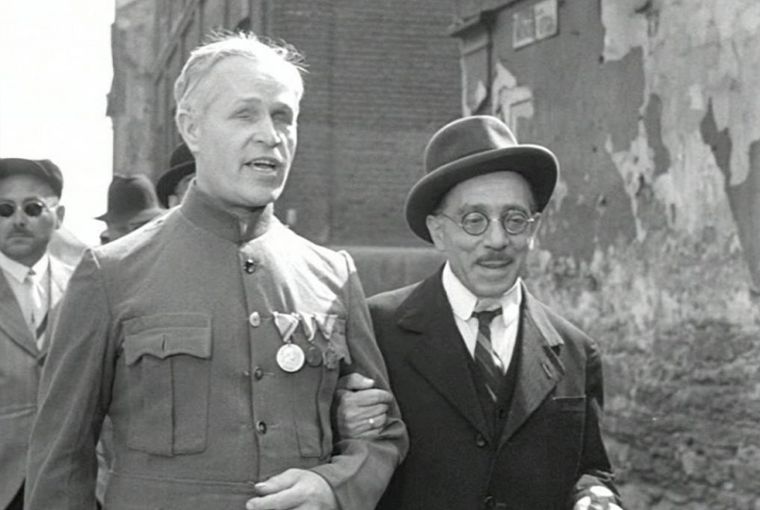 This month, EEFB is attending the Transilvania International Film Festival (May 31-June 9). In our editorial, we turn back to policits in Hungary, the country that forms our regional focus in 2013. The country's recent economic recovery is good news with bad timing: with elections due in one year, the development could detract attention from the changes Hungary has been through since 2010.
Hungarians are being told that their economy is coming out of recession. With leaflets carrying the colors of the national flag, prime minister Viktor Orban let his citizens know that the economy is recovering. Since 2010, when Hungary's last parliamentary election took place, Orban and his party have been able to bring through constitutional changes due to a two-thirds majority in the parliament, but his economic policies have shown no signs of success – until now. For a country hit hard by the financial crisis, that is important news. Orban defied the austerity calls of the European Union by resorting to alternative measures for producing growth, for instance imposing higher taxes on banks and de-privatizing pension funds. Yet, though these measures seem to have payed off, they can't undo the anti-democratic shift that Hungary has seen under Orban's rule. Cinema is but one sector which reflects the country's cultural demise: the national film institute has been restructured and consolidated under a government-appointed commisioner as national film production went on a year-long hiatus. Indeed, recently, grant decisions have been made and production is scheduled to continue. But while we welcome the film sector's renewed activity and the Hungarian economy's anew growth, we wish Hungarians just as much luck in finding themselves back on a democratic path.
We continue or 2013 focus on Hungary with two films featured in our Retrospectives section: Konstanty Kuzma finds parallels between Zoltán Fábri's political critique in Professor Hannibal (1956) and Orban's government, Moritz Pfeifer discusses Benedek Fliegauf's Dealer (2004). Meanwhile, Anastasia Eleftheriou saw Anton's Right Here, in which director Lyubov Arkus documents her relationship with an autistic teenager.
Our current issue also features a conversation with Russian helmer Alexei Fedorchenko, whose Celestial Waves of the Meadow Mari and First on the Moon we've already discussed in this journal.
EEFB editors
Moritz Pfeifer & Konstanty Kuzma